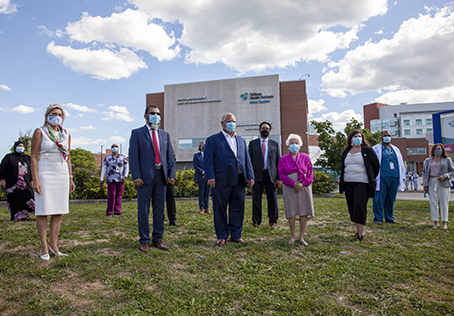 This past year Trillium Health Partners (THP) has been at the forefront of the battle against a global pandemic in one of the most heavily impacted regions in Canada. In a very difficult year, our hospital staff has continued to provide exceptional care to our community thanks to the generous support of individuals, organizations and companies across our region. Over the past 12 months, the community donated a historic $72.8 million as well as sent messages and gifts of support and thanks to our frontline workers.

Read More

That sum is almost double last year's annual total, thanks to a 76 percent increase in the total number of donations from more than 32,000 individuals – including nine gifts of over $1 million – an extraordinary show of support for THP in a time of remarkable need.

When the province enacted a state of emergency on March 17, 2020, just weeks after our president and CEO Caroline Riseboro started in her role, she worked closely with the Foundation team to spearhead an unprecedented effort to support the needs of the hospital. The initial focus was on personal protective equipment (PPE) to keep frontline workers safe, as well as the equipment and supplies needed to care for COVID-19 patients, including 3D printers to make face shields and baby monitors to communicate safely.

Donors and local businesses sent meals and snacks to both thank and encourage staff working under such extraordinary circumstances, as well as gift cards, cosmetics, potted flowers and an array of discount offers. Community support also enabled "appreciation days" that provided our teams with complimentary coffee and treats, which were a welcome and much needed boost. Donor funding supported other initiatives such as establishing virtual clinics for continuity of care while ensuring capacity for COVID-19 patients. In total last year, the Foundation received $6.1 million in gifts to support THP's COVID-19 efforts, including $1.9 million worth of in-kind donations – an outstanding testament to the willingness of our community to step up in a crisis.

In addition to our existing friends, there were many new individuals, organizations, companies and communities that took up the challenge from across our highly diverse region. The Muslim community made a generous $5 million pledge to support the redevelopment of the Mississauga Hospital, the largest pledge to a hospital by the Muslim community in Canadian history.

Community support also funded needed renovations, new equipment and promising research at THP. To house the new linear accelerator at Credit Valley Hospital's renowned Carlo Fidani Peel Regional Cancer Centre, the Foundation supported the cost of renovations to accommodate the larger machine, part of a fleet of six used to provide thousands of precision radiation treatments per year. We also supported the purchase of two new digital mammography machines, a key tool for breast cancer screening, which combine faster and better image resolution with greater comfort for patients. Accuracy is paramount in brain surgery, and donor support allowed the hospital to acquire a new Zeiss Kinovo Microscope to support our regional Neurosurgery Program, one of the largest in the province. The tool combines digital and optical visualization with surgeon-controlled robotics for precision results.

Key to our promise to create a new kind of health care is advancing practical research into health system innovation. Thanks to donor support, the Foundation continues to support the ground-breaking work of the Institute for Better Health, including funding two new research chairs. THP's Chief Scientist Dr. Robert Reid was appointed as the inaugural Hazel McCallion Research Chair in Learning Health Systems, to promote health care solutions for our community and share them locally, provincially and nationally. Dr. Laura Rosella, who was appointed as the inaugural Stephen Family Research Chair in Community Health, is using data to improve population health and health system performance, and promote health equity.

COVID-19 has placed a new focus on the importance of health care and the central role of hospitals in our collective well-being. THP not only rose to the challenge for our community, but provided system leadership to support innovation across the province. It has also highlighted the central role of philanthropy in supporting our hospital and our staff during a period of enormous and sustained pressure. To our friends and donors, thank you for your remarkable generosity and good wishes this past year.


Caroline Riseboro
President and CEO, Trillium Health Partners Foundation

Shihab Zubair
Board Chair, Trillium Health Partners Foundation
Our Community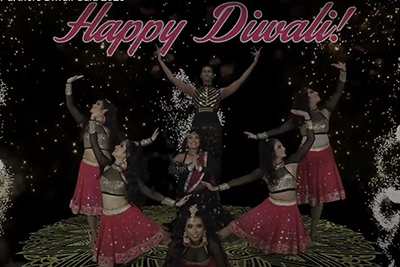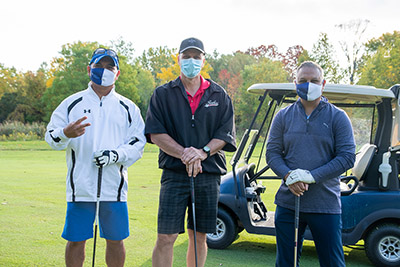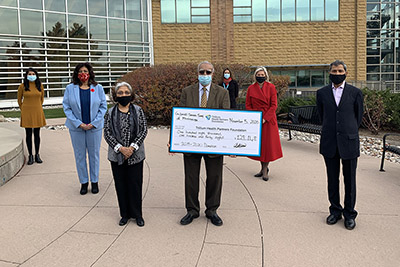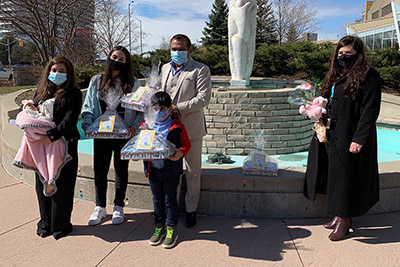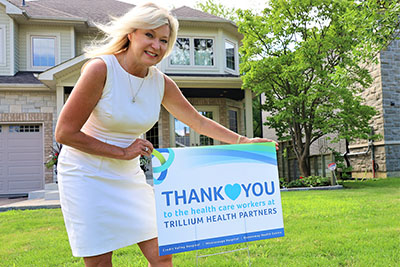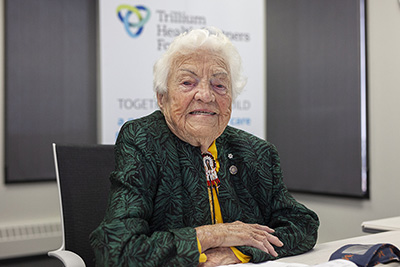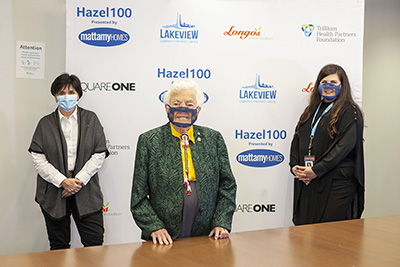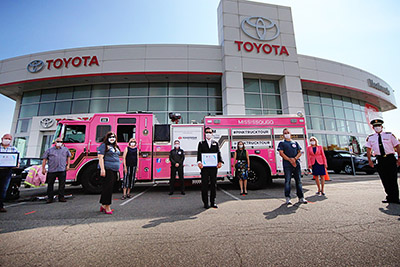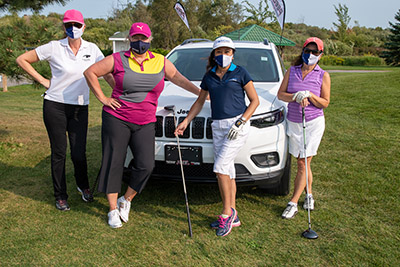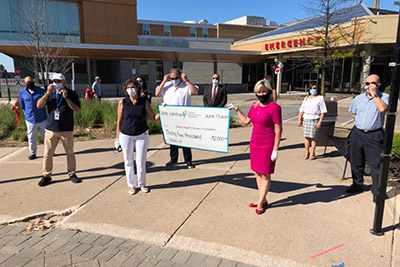 Signature Events
Our calendar of signature events to support Trillium Health Partners had to pivot as a result of public health measures but continued to attract enthusiastic participants and sponsors, raising a total of $3.7 million last year. Our 19th annual Trillium Diwali Gala continued its record as Canada's longest running Diwali festival. The redesigned event included delicious food delivered to participants' homes and a night of virtual entertainment. Our three golf events – Golf Classic, Women with Drive and Redtail – once again chipped-in to support care at THP. We also published a tribute book to celebrate the remarkable life and accomplishments of former Mayor Hazel McCallion to mark her 100th birthday. As THP's honorary guardian, Hazel was delighted to once again support the hospital. The initiative was met with overwhelming community support and raised $2.6 million.
Community Events
Despite COVID-19, our community once again rallied to our cause, hosting 110 fundraising initiatives of every description and raising $1 million in support of THP. The initiatives included Mississauga Fire's 6th Annual Pink Truck Tour which raised funds for our cancer program through sponsorship and t-shirt sales. The Gujarati Seniors Samaj of Mississauga replaced their inaugural walkathon with a Facebook Live Concert fundraiser, attracting viewers and support from across the globe including the United States, India, the Middle East and Australia. Mississauga Rotary's Ribfest (comprised of Mississauga & Mississauga West Clubs) converted their annual event to a drive-thru format, donating a portion of their proceeds to THP and also offering complimentary vouchers for our staff.
By the Numbers




For more information on Innovation and Research
The Institute for Better Health is a key enabler for shaping a new kind of health care for a healthier community through the application of scientific expertise, innovative thinking and partnerships.
Institute for Better Health
Trillium Health Partners
THP is committed to delivering high quality and exceptional patient experiences to our community of Mississauga and west Toronto.
Trillium Health Partners